If you are thinking about buying a house in the Netherlands but you are not sure where, here is our guide to the big five Dutch cities.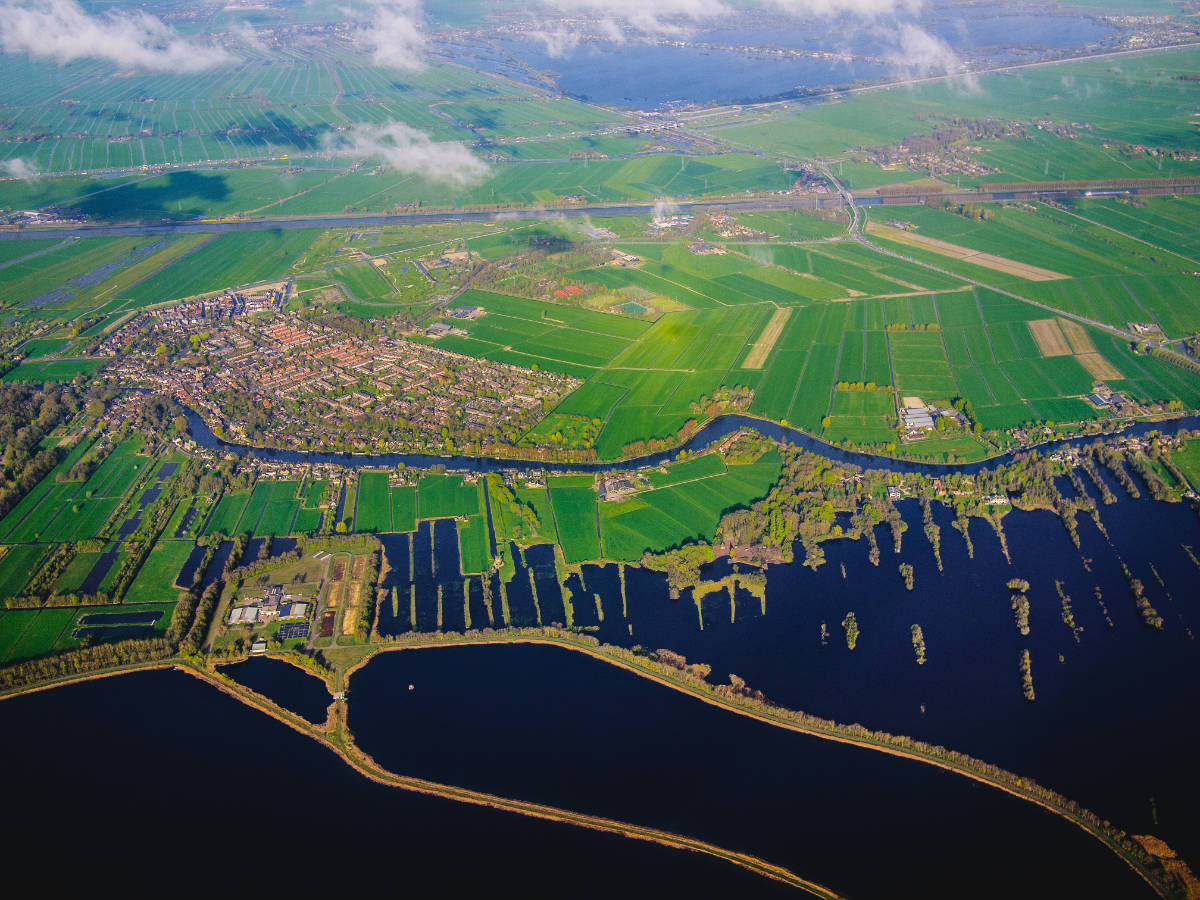 Have you got one of those jobs that allow you to work largely from home, are you curious about the rest of the country or have you simply had enough of where you are living now? The Netherlands is small enough to let you travel easily and quickly between cities, but big enough to feel very different, depending on where you are.
Amsterdam
If you are thinking you might buy a house in Amsterdam, who could blame you? It is the capital city, with plenty going on and a stunning city centre to boot. The downside, of course, is that so many people want to live there you will need a lot of your own capital or a massive salary to be able to buy – particularly if you want to live on a canal.
There are many good options outside the ring road – a flat with a view over the lake in Slotermeer could cost as little as €375,000 – as long as you don't mind the 30 minute cycle ride into town.
You can get that great canal view, café terraces and easy living just a short train trip away as well. Check out Weesp – now officially part of the Amsterdam municipality – where you can buy a pretty terraced cottage for under €500,000 or a family-sized waterfront apartment for €550,000.
Rotterdam
Buying a house or apartment in Rotterdam means big, light, modern housing and, if you go for a waterfront block, stunning views. The port city has been climbing up international city rankings for years – Time Out put the Witte de Withstraat in 6th place in its ranking of best streets in the world - and it has built up quite a reputation as a great place to eat, shop and have fun, with festivals galore. And that is not to mention its museums and excellent public transport system.
More than that, you are only 45 minutes from the wonderful beaches of Zuid Holland and Zeeland and a handy airport which has escaped the problems Schiphol has had to deal with all summer. What more could you want as a first-time buyer?
Expect to pay around €550,000 for a large apartment on the water, much less for a terraced house in one of the city's up and coming neighbourhoods.
The Hague
The Hague has a reputation for being a bit stuffy and boring, but if it is art and culture you are after, and a swim in the sea after work, there is nowhere better to be. Buying a house in The Hague means modern apartments, splendid old mansions and older neighbourhoods which are being upgraded with all the modern facilities you could need, such as shared cars.
The public transport links are excellent, with two main railway stations, so you can travel all over the country quickly and easily. The Hague has a fine theatre, an English language theatre group and some fantastic museums. The Kunstmuseum is a particular favourite.
The city centre, close to the courts and the diplomatic district, is expensive by Dutch standards. Instead, head for the outskirts or to the seaside town of Scheveningen where for less than €350,000 you can pick up a modern apartment with a view over the sea.
Utrecht
Utrecht is a student city and that means plenty of bars, restaurants and quirky places to go out. Utrecht also means a small but extremely charming city centre, the tallest church spire in the country and a city council which is doing its best to show of its green credentials.
Utrecht, for example, is home to the Netherlands' first bus stops with green, living roofs. It is also the centre of the railway network, so travelling around is quick and easy.
If you want to buy a house in Utrecht, for around €600,000 you can pick up a city centre cottage filled with period details while a modern out of town apartment will cost upwards of €275,000. Utrecht is very big on bikes – it has the world's biggest underground bike park – so you can whizz into the centre in minutes.
Eindhoven
We've written about Eindhoven before, but is worth reiterating that as the fifth biggest city in the Netherlands, it is definitely growing in popularity among the international community, thanks to its design driven, high tech industry.
At the same time, you can still pick up a brick terraced home in a family-friendly street for under €450,000 or a spacious starter flat not far from the High Tech Campus for under €300,000.
Eindhoven is also surrounded by pretty town and villages such as Waalre and Son en Breugel, so you have plenty of choice if you are looking for more rural charm. It's also only around an hour away from Rotterdam and Amsterdam by train.