The most expensive house for sale in the Netherlands – a €29m country estate on the edge of Eindhoven – is being bought by the city council to be turned into resource for locals. But don't worry. If you don't have that kind of cash to spend. Eindhoven has plenty of different homes on offer.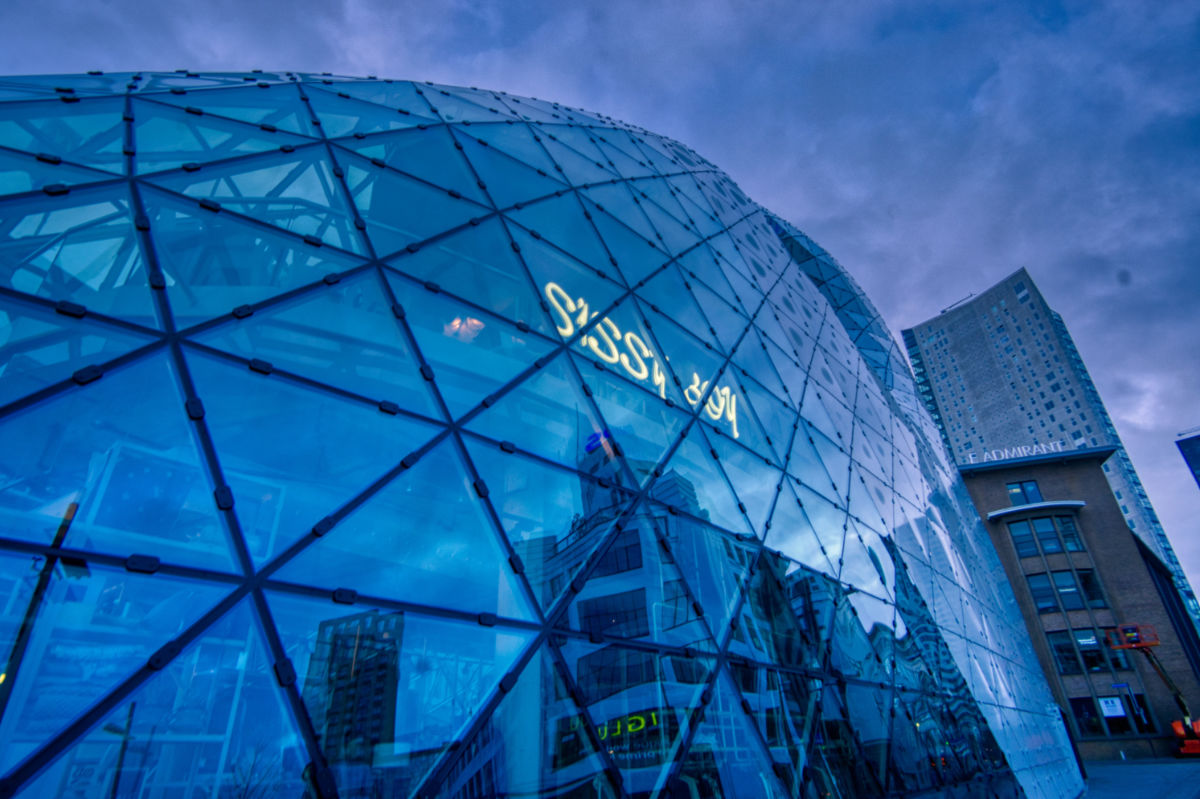 Eindhoven is, the birthplace of electronics giant Philips, home to one of the Netherlands' most successful football teams in PSV and houses the ground-breaking Van Abbemuseum art and design centre.
It is also the fifth biggest city in the Netherlands with a population of some 230,000 people and is growing in popularity among the international community, thanks to its design driven, high tech industry.
More international workers are moving in, lured by the region's growing tech and science reputation, as well as the quality of life. So what about the local housing market?
Rent or buy
According to the most figures from rental housing platform Pararius, rental prices in the Eindhoven region rose 11.7% in the last quarter of 2021, taking the square metre price to €15.76, or over €1,100 a month for a 70 square metre home.
But that monthly payment, says Chiel Versteege, of My Dutch Mortgage.online, would get you a pretty decent property if you decided to buy a house in Eindhoven instead.
A quick look at house for sale website Funda.nl, for example, shows there are almost 900 houses currently on the market in Eindhoven itself. For €420,000 you can pick up a neat, brick terraced home with four bedrooms and a sunny garden in a family-friendly street. And you can still buy a spacious starter flat in the Oud-Gestel district, not far from the High Tech Campus, for under €300,000.
Rural charm
More expensive homes with big gardens can be found in the leafy suburb of De Laak, where Anton Philips, from the electronics family, built his home in 1907. But if you fancy a more rural location, Eindhoven is surrounded by pretty town and villages.
Waalre and Son en Breugel are near forests with plenty of space for walking and cycling, while Nuenen is where Vincent van Gogh lived for a time, and painted the Potato Eaters. Eersel is another picturesque village with a charming old centre.
This combination of city life and rural charm has only made the region more popular, and the local market has seen considerable movement in recent month. Property prices might be rising, but the city council has already stepped in to ensure that you can still find affordable home to buy, and has followed Amsterdam and other cities taking steps to stop investors buying up cheaper properties to rent out.
Home
'A house should be a home in a neighbourhood where you feel comfortable and safe, and where you know the neighbours', says city housing chief Yasis Torunoglu. The measure will apply to all housing with an official valuation (WOZ) of below €350,000 or some 62% of the city's owner-occupied housing.
Holland Expat Centre South, based in the heart of the city, runs regular seminars to help new arrivals who want to buy a home as one of a wide range of services to help newcomers settle in. Covid restrictions permitting, the centre will resume its monthly welcome evenings in March.
The centre also has a list of approved real estate agents who know the local market well and can help you find the Eindhoven home of your dreams.
Nevertheless, in Eindhoven too, the same basic rules apply and you need to be prepared to act quickly if you find what you are looking for. That means working out how much you can spend, start organizing the paperwork and sorting out your mortgage in advance, using an online service such as MyDutchMortgage.online.