The latest housing news, brought to you by MyDutchMortgage.Online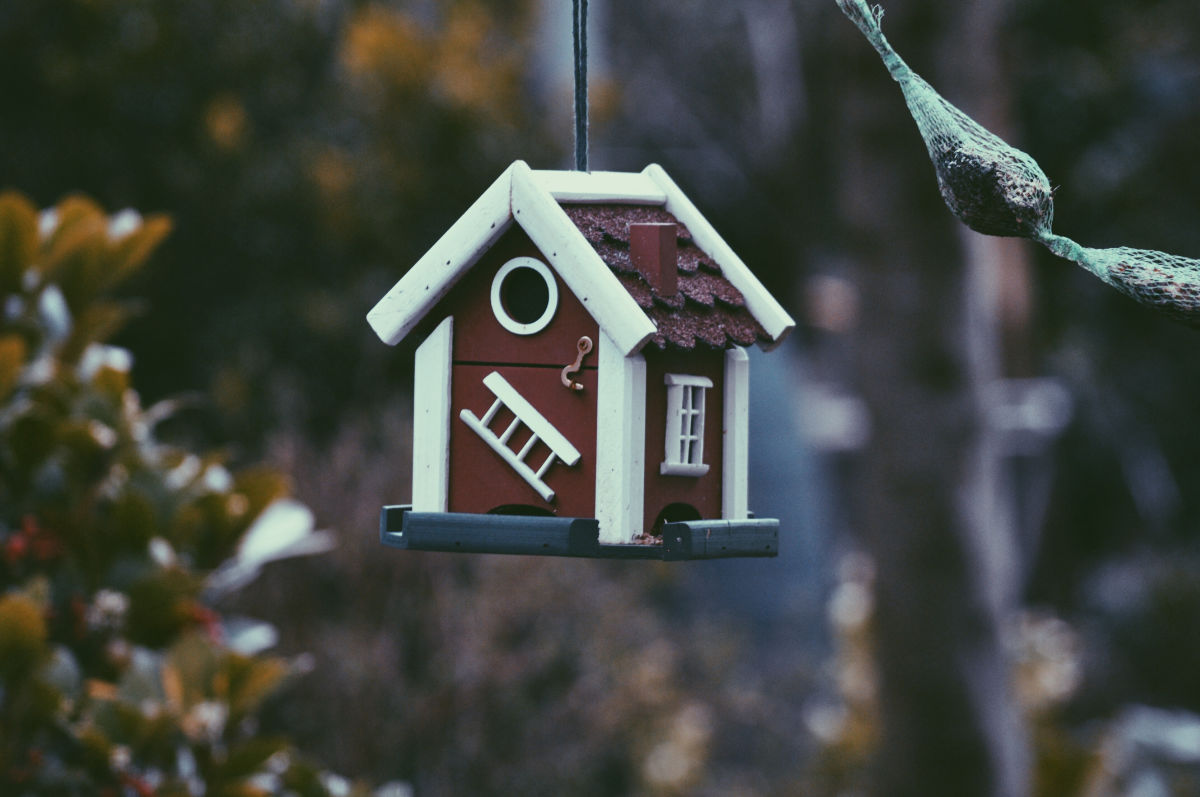 We know only too well that buying a house in the Netherlands can be frustrating and infuriating at times – and the process is not being made any easier by having to deal with some things in Dutch. But never fear, we're here to help guide you through!
The MyDutchMortgage.online team have put together a super handy list of all the words you need to know when buying a house – and provided simple translations so you know exactly what they mean. Different types of mortgage? Check. Tax terminology? Check. VVEs and WOZs? Yes, we've got you covered.
Either check out the dictionary online, or sign up to follow us on Instagram or LinkedIn and get our quick language lessons in bite-sized weekly portions.
spot news April: Signs of a cooling breeze in overheated Dutch housing market
At last, some good news for people hoping to buy a house in Amsterdam, The Hague or anywhere else in the Netherlands. There are finally signs that the rise in house prices may be slowing down.
New research by real estate agents association NVM shows that house prices in the Netherlands actually dropped 2.1% in the first three months of this year, when compared with the final quarter of 2021.
More than that, there were also slightly more homes on the market – 17,000 at the end of March, which is up 10% on the end of 2021.
The annual price rise now averages at just under 14%, compared with over 20% in most of 2021 – and that could mean that a 'cooling breeze is blowing over the overheated market,' according to NVM director Onno Hoes.
Nevertheless, he warns that it is too soon to conclude that big changes are on the way. 'We are no longer seeing the extreme price increase of recent quarters, but a rise of almost 14% is still a hefty one,' he said. 'It is also still too early to draw conclusions about what impact the most recent developments in Ukraine, the rising mortgage interest rates and energy costs will have.'
Hoes said he remains very concerned about the shortage of houses to buy and the problems facing buyers who may end up disappointed.
The new government has launched a plan to build one million new homes between now and 2030, but it still takes years for houses to come to market. In the first three months of this year, just 7,150 new properties found a buyer and only 6,450 were put up for sale – the lowest figure since 2016.
At the same time, price rises are slowing, and people buying a new house or flat paid an average of 11% more than they would have done a year ago, which is also 'less extreme than in previous quarters,' the Dutch estate agents' association said.
The average price paid for a detached home so far this year is €428,000 while an apartment will cost an average of €362,000 – but of course the figure is far higher in popular places.
Nationwide, almost four in five properties were still sold for above the asking price.
To maximise your chances of being able to buy a house in the Netherlands, make sure that you have your paperwork in order and that you have sorted out a Dutch mortgage provider, so you are ready to start the process as soon as you find the property you want.
spot news March: Interest rates in the Netherlands edge up
Buying a house in Amsterdam, or anywhere else in the Netherlands, is becoming more expensive as interest rates creep up slightly.
Mortgage rates in the Netherlands have risen this year, as high inflation pushes up market interest rates – that is, the rate banks pay if they borrow money from other banks.
On average, rate rises over the past few weeks are minor – 0.1 percentage point – but there are some exceptions. ING, for example, has put up some of its rates by 0.25 percentage point.
But despite the rise, mortgage interest rates in the Netherlands remain very low. If you want to buy a property with a national mortgage guarantee (NHG), for example, you will pay an average rate of around 2%, fixed for 10 years. If you want to fix the rate for 20 years, you will pay around 2.80%.
It is worth remembering that ten years ago, the 10-year fixed rate was around 5%!
Experts suggest that as a first-time buyer, it might well be worth fixing your interest repayments for a longer period of years to take advantage of the continuing low rates.
Chiel Versteege of My Dutch Mortgage Online says that increases in mortgage rates had been widely expected, given the recent moves by the central banks. 'We are not surprised by the increase, but we are by the percentage,' he says. 'The current macro-economic uncertainty has caused interest rates to go up even faster.'
Nevertheless, says Chiel, 'although rates are up by around one third in the past few months, they started from such a low level that the interest you will pay on your mortgage will still be extremely beneficial.'
spot news February: Where are the cheapest homes for sale in the Netherlands? Head for the north and south of the Netherlands
House prices in the Netherlands are still rising – they were up 21% this January compared with January 2021 – but very much depends on where you are looking to buy.
The difference in house prices between places in the Netherlands
New figures from the national statistics office CBS show that the average price paid for a house in the Netherlands was €387,000 last year
But it really depends on where you want to buy your next house. The house prices can differ a lot in the Netherlands. Blaricum for example is very expensive, whereas small places in the north and the south of the Netherlands can be very cheap compared to the rest.
The average price paid for a house in Blaricum was over €1m – more than five times that of the village of Pekela in Groningen province, where the average price was just €200,000.
Of course, much depends on how much you are willing to pay and what you are looking for as well. At the time of writing, you could snap up a three bed flat in a modern Blaricum housing complex for €175,000, while in Pekela (Groningen) a detached, six-room modern home was on sale for €750,000.
The best places to find a bargain were in Groningen and Limburg, while seven of the 10 most expensive places were in Noord Holland province. In Bloemendaal and Laren, average prices were also around the €1m mark, while house prices in Amstelveen beat Amsterdam, with houses selling for an average of €625,700.
There were, however, two locations where house prices had actually gone down – Veere in Zeeland and the Wadden island of Ameland.
The CBS has an interactive map so you can check out the average prices in the places where you are thinking of buying a house.
spot news January: New Dutch housing minister has a difficult job ahead
Anyone who wants to buy a house in Amsterdam, or anywhere else in the Netherlands for that matter, will be well aware of just how difficult it can be to find a house in the current market.
In an effort to tackle the shortage of supply and soaring house prices, the new Dutch government includes a specialist housing minister in its line-up – the first time in 10 years that someone has been specifically charged with making sure there are more affordable homes.
The government has pledged to add one million homes to the housing stock, at a rate of 100,000 a year, so the new minister has his work cut out. The job has gone to Hugo de Jonge, who steered the Netherlands through the first two years of the coronavirus pandemic. He has already said that he relishes the challenge ahead, but that he has a lot to learn.
Meanwhile, the Dutch real estate agents' association NVM has called on De Jonge to set up an industry-wide team to tackle the problem of the housing market. 'There is no time to waste' NVM director Onno Hoes said earlier this month.
The fourth quarter figures of 2021 show just how urgent the situation has become. In the fourth quarter of last year, 35,000 homes found a new owner – a drop of 23% on the same period in 2020.
But by the end of the year, there were just 15,600 homes for sale, down 33% on a year ago. The average price was up almost 21% at €438,000. The houses that did come up for sale were sold in an average of 23 days.
First time buyers should not give up, however, no matter how difficult the market seems to be. After all, prices are much lower outside the big cities, and with working from home becoming the norm, smaller towns and villages are a much better bet.